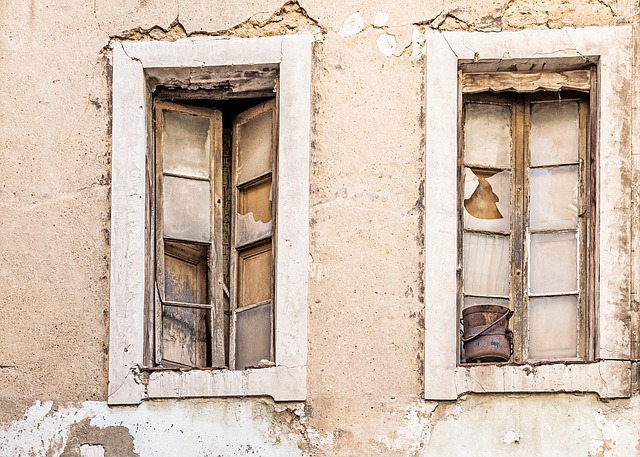 Abowu District Episode 39
Becky sat with her thighs up against her breasts. She stared at the moon through the drawn curtain and allowed the perfect whiteness of it to calm her nerves. Her son was snoring softly beside her on the mat. The boy was everything to her and every day she told herself that she would give him the kind of life he deserved. As she stared at the moon, she thought about what Sewa had said about her not going to school and learning the catering business. A cool breeze blew into the room and she pushed up the covers on the baby and hugged herself, her rough palms caressing her skin.
Would she really be comfortable with a life that was not her own design? Life was hard enough already, wouldn't it be better if she was busy doing something she loved? But how would she sponsor herself through school or take care of her child for that matter? Would Sewa allow her to stay in her house anymore if she was no longer useful to her?
Confused and feeling alone, she lay beside her son and closed her eyes. As she did, she saw Doyin looking at her and smiling.
Florence looked at the records before her and rubbed her eyes. It would take her about two years to repay her debt and the interest to Philomena and her husband. She leaned back in her seat and wondered what she could do to be free from the bondage she found herself in. Her husband's warning rang out loud in her ears and she knew that whatever trouble she was in with the dubious couple was of her own making.
If she couldn't sell anything else in the shop apart from what was given to her to sell, what sort of future would she have? The trouble wasn't that the goods weren't selling fast enough, the trouble was that she didn't feel in control. In fact, the whole situation with Philomena had gone very much out of control. She had gone from trying to spy on the couple to working tirelessly for them, helping them to get richer and increasing their power and influence.
Florence wondered whether she had been cast under a spell. She got up and walked to the window. The traffic was light, most people were busy in their offices or in the markets. She looked up and down the road and noticed the black salon car that was parked a little distance from her shop. She thought she driver's face was familiar. Where had she seen him before?
The phone on her desk rang and she answered it.
"Hello?"
"Madam Florence, this is Uche Okafor, Philomena's husband."
He had never called her before and she wondered what this was about. "Yes? Good afternoon…"
"Where are you right now?"
Florence was confused at his question. He had never called her before, not to talk of asking of her whereabouts.
"I'm at the shop."
"Alright, I will be there to see you soon."
The line went dead, Philomena stared at the phone and wondered what was going on.
Toye stared at the shop, frowning. The woman who had come to the window looked familiar. He massaged his head, trying to remember where he had first seen her but came up with nothing. Reaching for the file on the seat beside him, he recollected all that Bala had told him about the anonymous tip the station had received that the shop sold stolen goods. He had been placed on a daily surveillance of the shop. He read through the file and tossed it back on the seat. His mind was elsewhere.
Doyin's hanging threat made him very uneasy. He feared what would happen if Annabelle discovered that he had been intimate with Becky. But Doyin's plans for Becky brought about a jealousy and anger that he couldn't explain. Yes, it was true that he had abandoned the girl and even gotten married to another woman but he still felt the need to claim her in some way. She was still his woman, and he expected Doyin to respect that.
Doyin had revealed that he had known Becky had returned to Abowu and now he wished that he had probed him for more information. He needed to see her again, to warn her, or just talk to her. He wasn't exactly sure of what he would do or say but he wanted to see her again. Doyin would go to where she was, so if he wanted to see her, he knew that it was a matter of following him to wherever that was. If only he didn't have this indefinite surveillance assignment that would prevent him from monitoring his movements.
He grabbed an handkerchief from his pocket and dabbed his sweaty face just as another salon car pulled up right in front of the building. Out came Uche Okafor and an aide. Toye frowned, what was the man doing here, what connection did he have with her?
Florence stood up, looking down at Uche Okafor who had made himself comfortable in the chair opposite her table.
"You're doing well here," he said.
"Thank you."
"Why don't you sit down? I don't like looking up at people."
She sat self-consciously and folded her hands on her laps. "What can I offer you? Shall I tell someone to get you a cold drink?"
"No, no, no. I'm fine. I've only come to talk to you." He took out a cigar and held it to his lips. His aide lit it and stepped back. Uche puffed and stared at the woman. He studied her full, luscious lips and her narrow nose. Her smooth honey colored skin and her full eyelashes. The woman was much more beautiful than his Philomena and her hairy face and body.
"Philomena says you want to start your own business. She says that, well, actually she confessed, because I found out from my boys who failed at the mission she sent them." He laughed, amused at the matter and Florence's confusion.
"Don't worry about the mission. I have come here with a suggestion for you. I like you, you see. You are brilliant, street smart and you are bold. Not like Philomena. I like bold women. So this is what I'm going to do for you, hmm? I will triple the amount of goods you sell here and give you half the profit. And there will be no interest. Do you like that?"
Florence stared at the man in shock, wondering why he was being magnanimous and what Philomena thought about this.
"You're worried about what she will say or think hmm? Forget about her. From now on, you deal with me. So what do you say? Do you accept the deal or you still want to do your own thing?"
She stared at him. "What about the goods in this shop?"
"I will give you half of the profit."
"This shop will be too small for the business."
"I will get you another one. I will do whatever is necessary to make you happy."
Florence frowned at his last words. "I don't want Philomena's trouble."
"You already have it." He turned to the aide. "Did she not send three guys to kidnap her."
"Yes sir, she did," he replied.
"So why didn't they kidnap her?" he asked, smiling and puffing.
"Somebody hit their car."
Florence recollected an incident about two weeks ago, when there was an accident not too far from her shop. Had that been it?
"Philomena doesn't care about you. I can protect you from her. Just do what I want and make me more money. So, will you do it?"
"Yes, yes I will." she replied overwhelmed.
Becky was on the way from the clinic where the baby had just been immunized. He was strapped to her back and had been whimpering ever since the injection. She had stopped at the post office and read the letter Yomi had sent to her. He had sent a little more money and urged her to see him. There is much to discuss, he had written.
She got to the restaurant and took the back door. Sewa was sweating in the kitchen.
"Where have you been?" she asked.
"I went to the hospital."
"Bring the child, I will put him to sleep. Go and serve the customers."
She began her duties around the restaurant and went out of the building to empty the dustbin when she felt a hand on her arm.
"Becky, I need to talk to you."
It was Doyin, he smiled at her.
"Please leave this place, my boss must not catch me talking with you."
"I will leave if you promise to come and see me at the Star Hotel."
"I will not meet you anywhere."
"Then I will stay here until your boss comes out."
He blocked her path, refusing to let her go. "I don't know why Toye rejected you, but I won't. I promise you that."
She looked at him, confusion written all over her face. "What do you want Mr Doyin?"
"You, I want to take care of you, give you the life that my friend was not good enough to give you."
"I don't want anything from you."
"That is because you don't know how much I care about you."
"You care about me? Where were you when your friend was maltreating me and sleeping with the other woman?"
"I agree I haven't protected you like I should have…"
"And where were you when I was alone in the village? You don't care about me."
"I know what he did to you, that night, behind the stall…" he paused and let his words sink in. She was stunned, just as he expected her to be.
"How did you…?"
"I've been watching you Becky and I want to take good care of you. Come and meet me at the Star Hotel, tomorrow afternoon."
She watched him walk away, her body trembling.
Toye waited for Uche to drive away from the shop before he went in. Florence was staring at the table in front of her when he wlaked into her office.
"Good afternoon," he said to her, startling her.
"Good afternoon…" she noticed his police uniform.
"I'm from the Abowu District Police station."
She sat up and nodded. "How can I help you?"
"You can tell me what that man who just left here wants."
"The man?"
"I saw him, Uche Okafor."
"I don't…"
He sat on the chair Uche had just vacated. "Are you under his control? I know what kind of man he is, and I wonder what a woman like you are doing with him."
"He just came to see what we have in the shop," she stammered.
Toye smiled. "Like I said, I know that man and if you're looking like that, you're in trouble. I'll be back again, I can help you. Just tell me what is going on."
"What is going on?" Bala asked irritably. He was in the park beside the Agricultural Museum, Toye stood opposite him.
"I don't have control over what the boss does. He seems to be suspicious these days. Like he knows something is coming. He has postponed the strike. I'll let you know when it's happening."
"You keep stringing me along. Are you double crossing me young man?"
"Of course not sir. I'm working hard."
"I know you've moved into a three bedroom flat…"
"I can't act as if I don't have money. They will be suspicious of me."
Toye sighed, suddenly tired of it all.
"Sir, I'm trying."
"Yes, you're trying not to be rich, I can see how hard you're trying."